The fiduciary of a domestic decedent's estate or trust, files Form 1041 to report the following: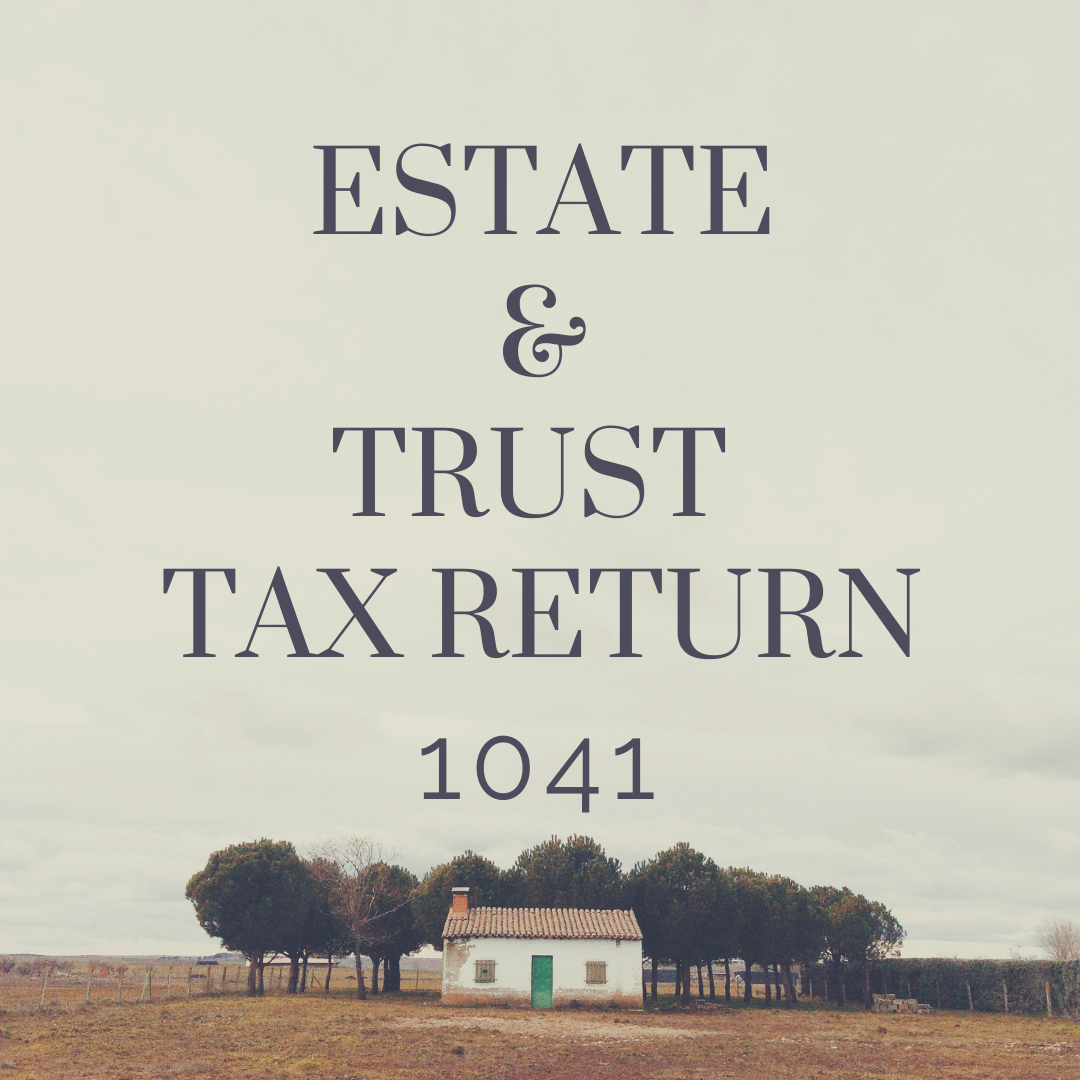 Income, deductions, gains, losses, etc. of the estate or trust;

Income that is either accumulated or held for future distributions or distributed currently to the beneficiaries;

Any income tax liability of the estate or trust, and/or

Employment taxes on wages paid to household employees.
​If you are unsure whether you need to file a 1041, please contact our office for assistance.
Preparation of a 1041 return varies on complexity between $525 and $1,250.