While you are married, filing separately may be advantageous depending on your situation. There are two options when it comes to filing separately, (1) filing with 100% separate property on each spouse's return or (2) filing 50/50 under community property rules. There are different rules that apply to each way of filing, so we will need information about your marriage, pre or post-nuptial agreement, living arrangements, etc.
If you are unsure whether you want to file separately or jointly, we can draft a married filing separately analysis (to determine whether you should file separately). This will incur an additional $225 fee on top of the preparation of both spouses' returns. You will incur this cost even if after the analysis you decide to file jointly.
If you do not need analysis and are 100% certain you want to file separately, you must then decide how you would like to file; community property rules, which incurs an additional $310 on top of the cost of each separate return or by claiming 100% separate property (only the cost of each separate return). Again, there are rules to each and must be understood before filing.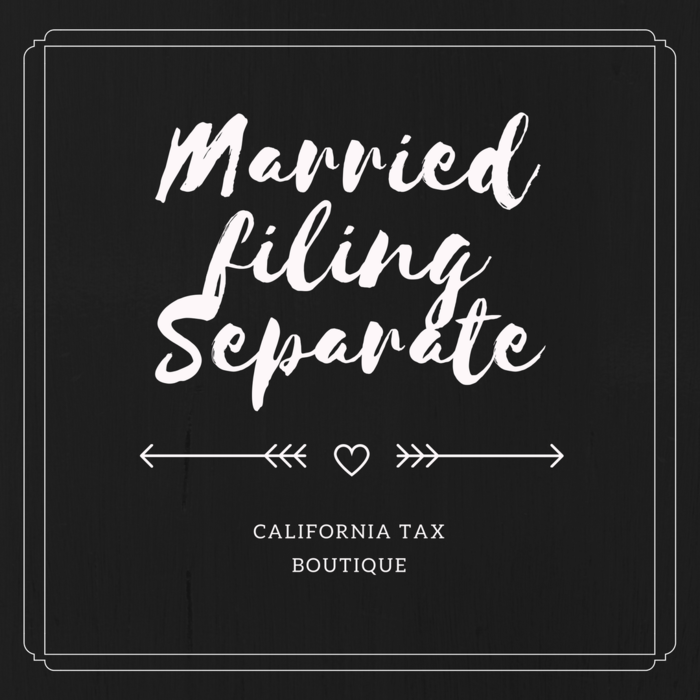 Schedule Virtual MFS Appointment